If you haven't been to Verona, then it's a trip to add to your travel bucket list. You can fly from several major cities in the UK, and if you're lucky and flexible with dates you can get a return flight for under £200. 
I would suggest a minimum of 3 nights in Verona itself, but if you want to venture further afield it would be worth adding another night, so that you could take a trip to Venice or Lake Garda.
Verona a small Italian city with lots of culture and full of spirit
Verona is a city in Northern Italy. It's a medieval old town built between the meandering Adige River. Verona is a relaxing and historic small Italian city, which is also famous for being the setting for Shakespeare's "Romeo and Juliet." and outdoor operas in the historic Roman Arena.
It was my first trip to Verona, Italy a fabulous, culture rich city and I loved it.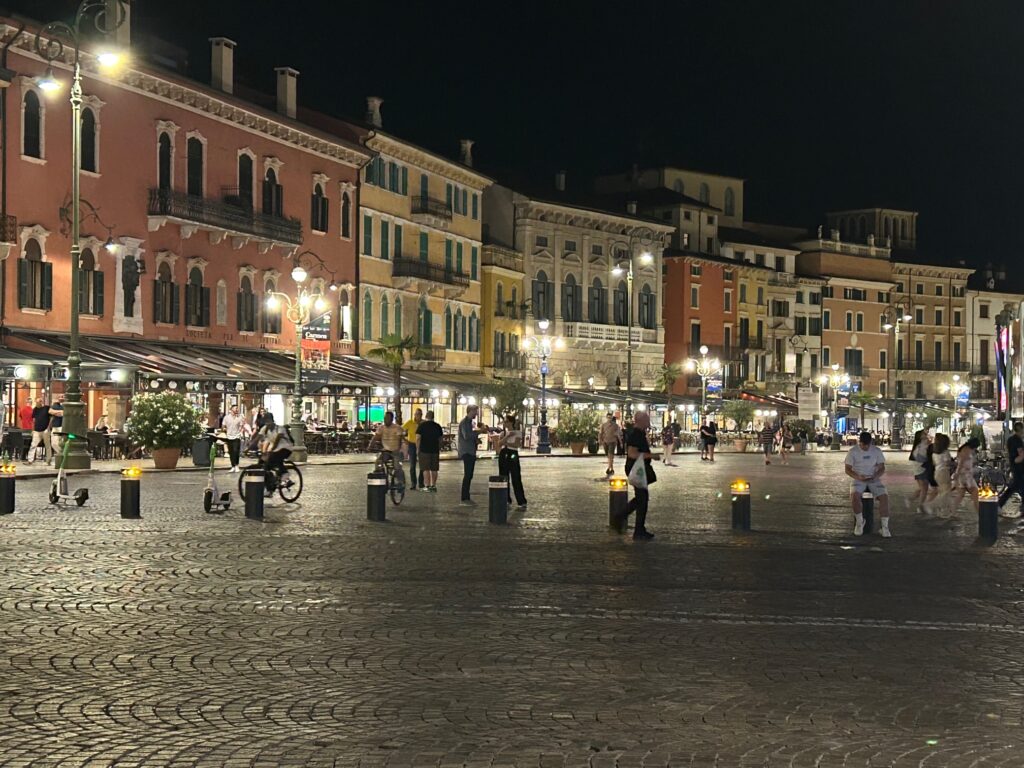 Here's why Verona has become one of my favourite European City's
I've always been fascinated by Shakespeare's Romeo and Juliet, the most famous love story, and the eventual tragedy of two young Italian lovers, from different backgrounds but passionate their love for each other. 
I just had to visit Juliet's home, the inspiration and location for Shakespeare's Romeo and Juliet, just to stand on the balcony and lose myself in the atmosphere of her surroundings. 
 The Veronese love outdoor opera and I can see why?
In the centre of Verona is the magnificent Roman Amphitheatre, it's like a ''mini-Coliseum'', but with just as much history and ambience as the Coliseum in Rome. It's famous for its outdoor opera performances.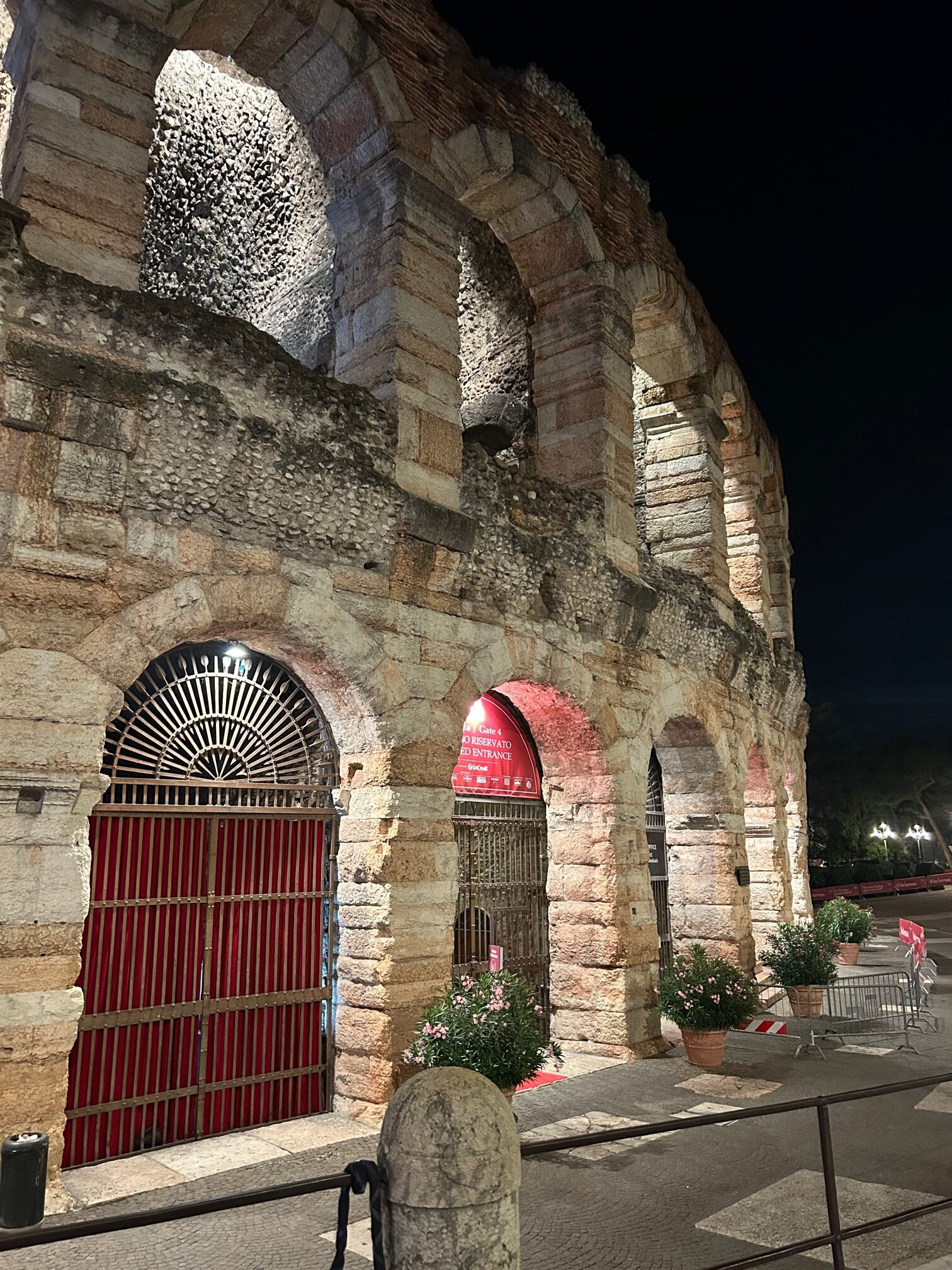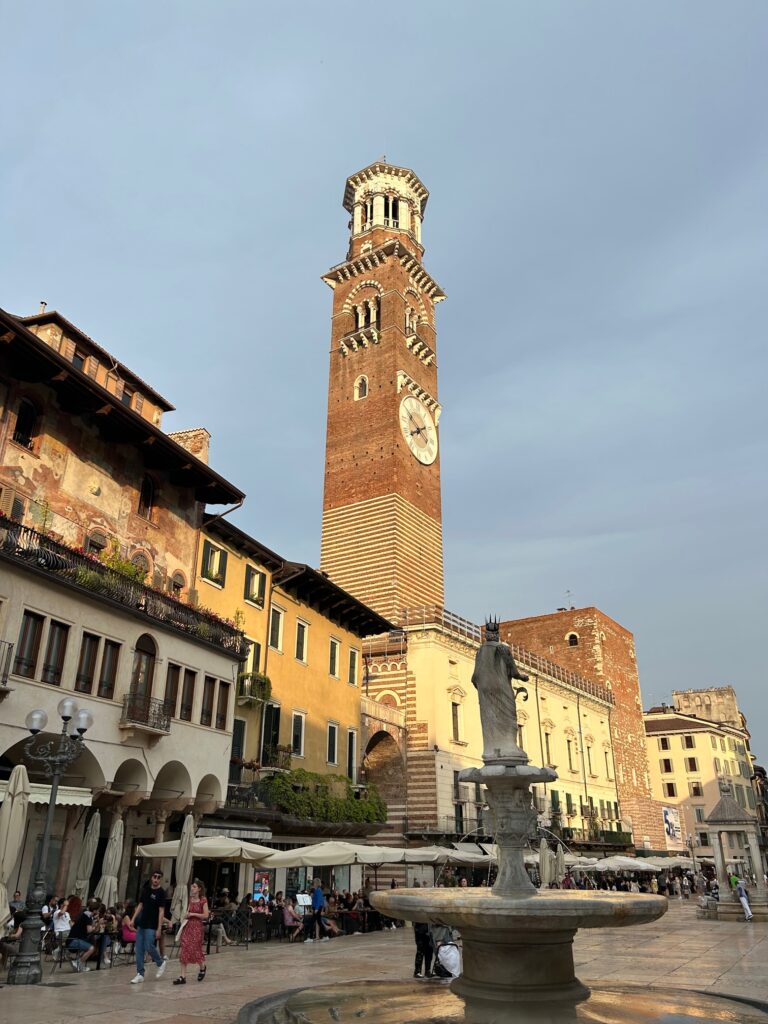 This is one disappointment of my trip, we arrived and left midweek so we were not able to savour the outdoor experience of an Italian opera, in the wonderful arena. The Italians have a fascination with Aida, an opera by Italian composer Giuseppe Verdi. It's about an Ethiopian princess held captive in Egypt, in love with a General, Radames, and he with her. When he is chosen to lead a war with Ethiopia, it follows the conflict of Aida's love for both Radames and for her country. 
If you do take a trip to Verona, try to combine it with an evening at the opera to see this famous opera performance. I've already added this to my list of things to do when I next visit Verona.
Historic and classical there's something for everyone to see
This fabulous city is easy to get around, there's an abundance of historic and classical buildings with museums, parks, river walks and there's no shortage of places to savour lovely Italian cuisine. Almost all the bars offer free tapas or snacks with a drink, so you'll never go hungry, it's great if you're on a budget as you can skip lunch and just have a drink and enjoy the free tapas.
Verona is one of those city's that you can just fit right into from the moment you arrive. 
The Veronese are friendly and warm, and in less than an hour you'll feel as though you've been in Verona for ages.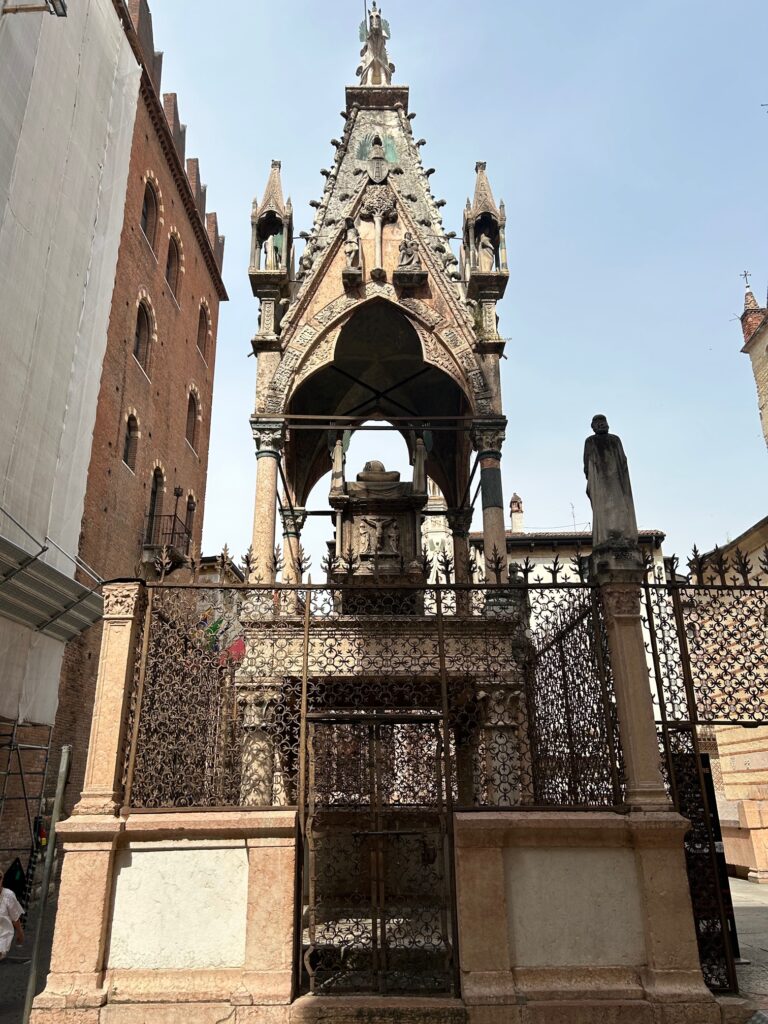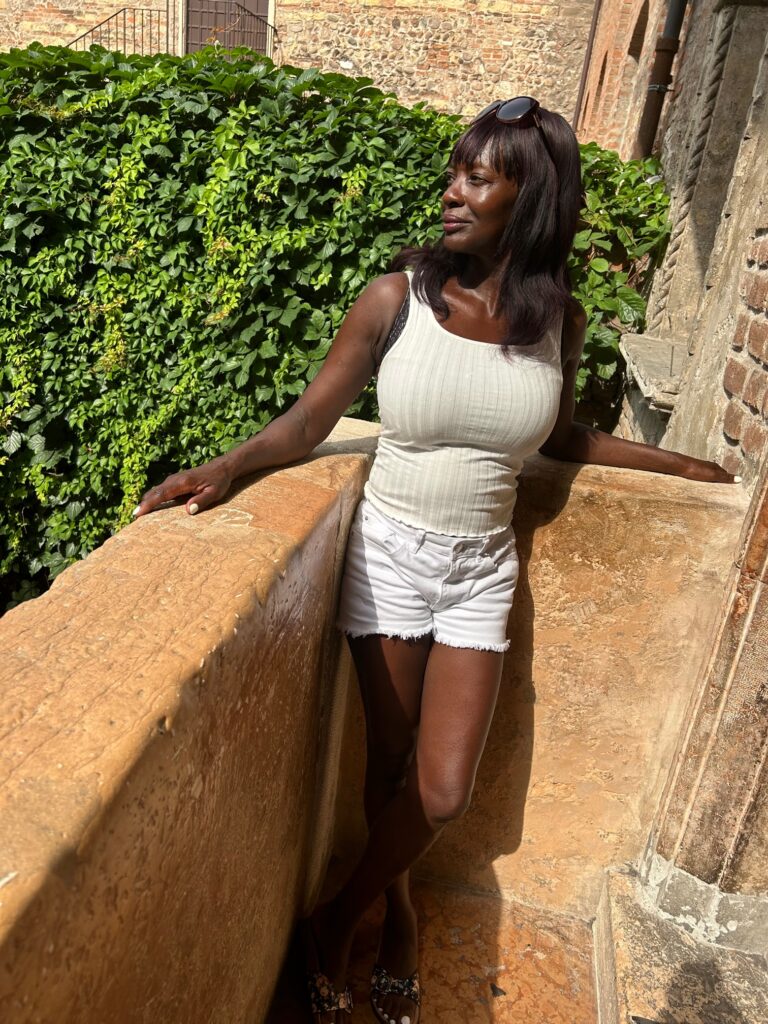 Travelling around Verona is easy and relatively cheap
If you fancy travelling further afield, it's easy to do so. The Verona train network is frequent and efficient. You can hop on a bus or take the train to Venice, it's about 1-hour 15 mins by train, and about 2 hours by bus, which goes to the centre of Venice.
And there's a bonus, the lovely Lake Garda, is only 40 minutes from Verona by car, it's an easy drive and it's worth going. If you don't have a car, you can get a train from Verona or hire a car for the day.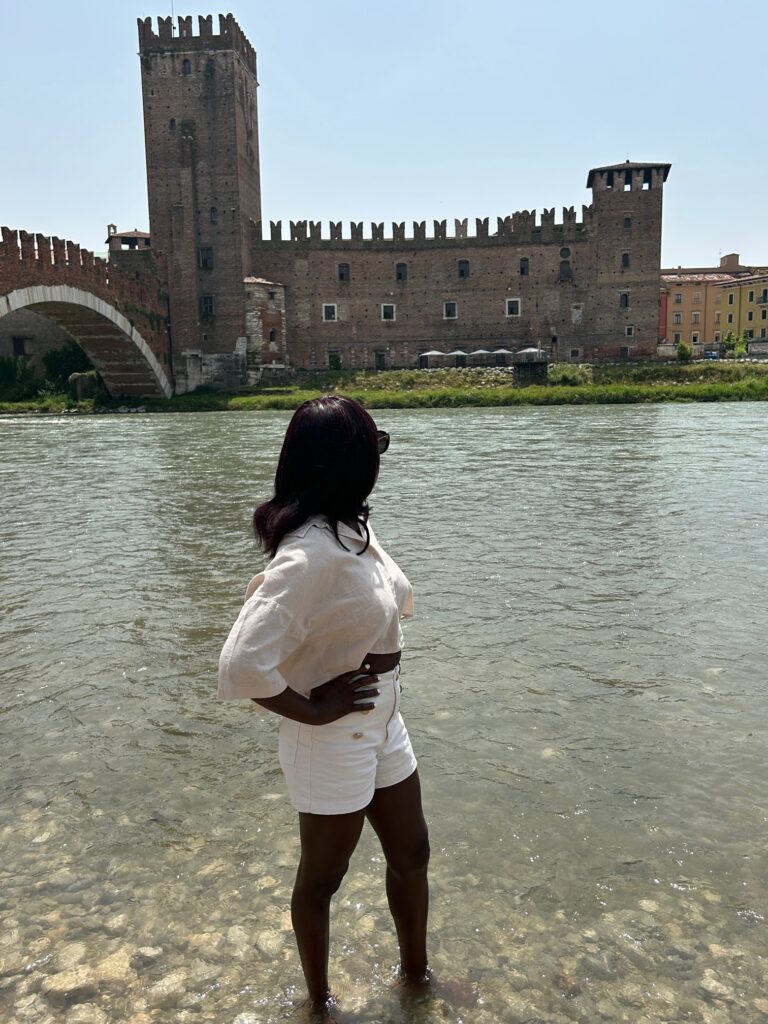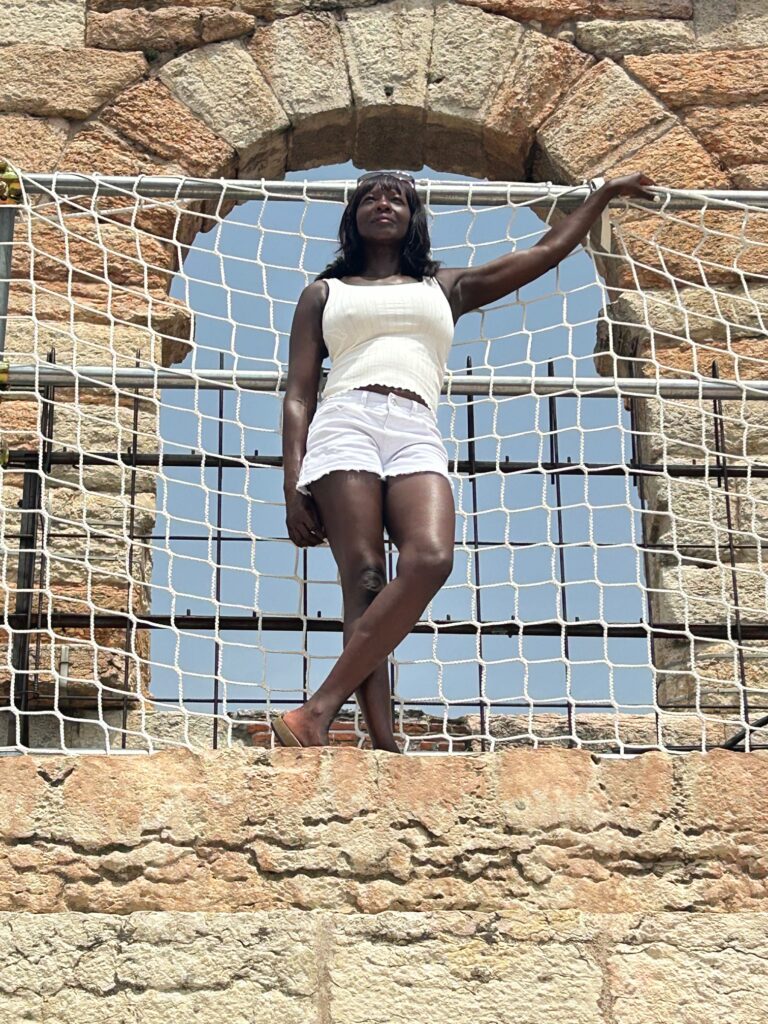 Lake Garda is only a stone's throw away
Lake Garda is not only beautiful, but it also goes on forever, as you would expect being the largest lake in Italy. The pretty and enchanting town of Sirmione, is the most famous beautiful town in the Lake Garda region. It has a wide selection of traditional style shops and many restaurants.  
Entrance to Sirmione town is through the moat at Scaligero Castle, another highlight of Verona. The centre of Sirmione town does get busy so it's best to venture away from the centre and explore the other areas, parks, bistros and bars outside the town which are much less crowed. 
One of the most popular beaches in Lake Garda is Jamaica Beach, it's described as one of the most beautiful Italian beaches. I'm somewhat biased being of Jamaican heritage, as I've seen more beautiful beaches, but I get why it's called that, and to some extent it did remind me a bit of Jamaica.
Verona is a city to be explored and enjoyed. It's only a couple of hours on a flight, and you'll be in the heart of one of Italy's historic and culturally rich cities, you'll enjoy and remember Verona, Italy.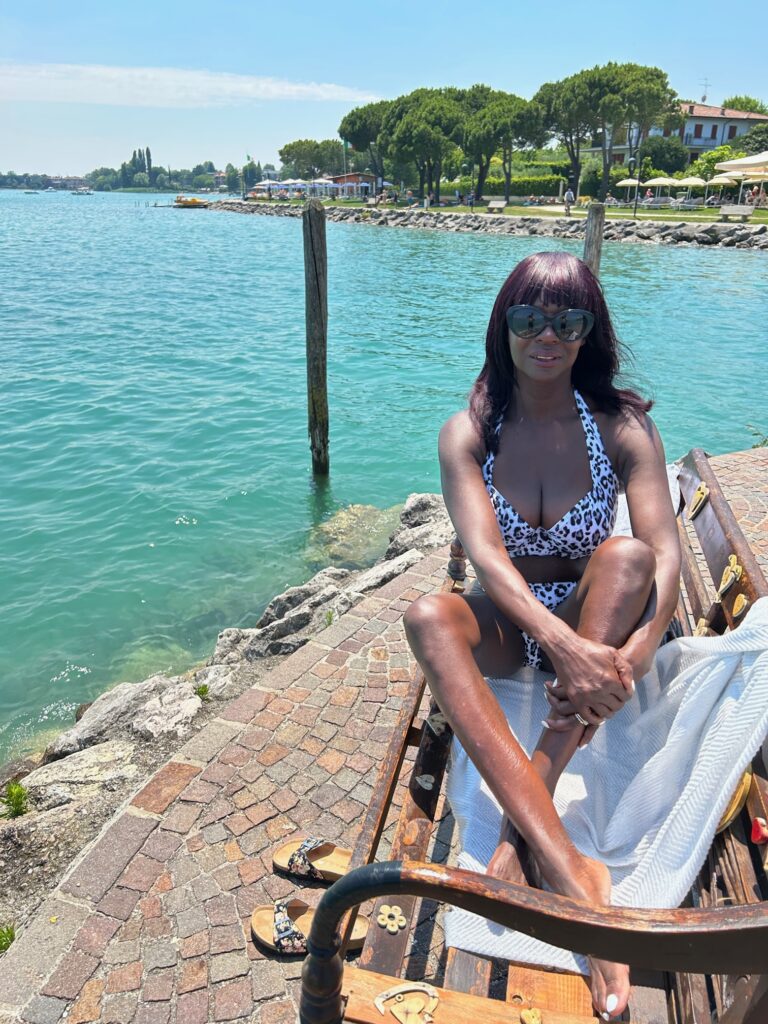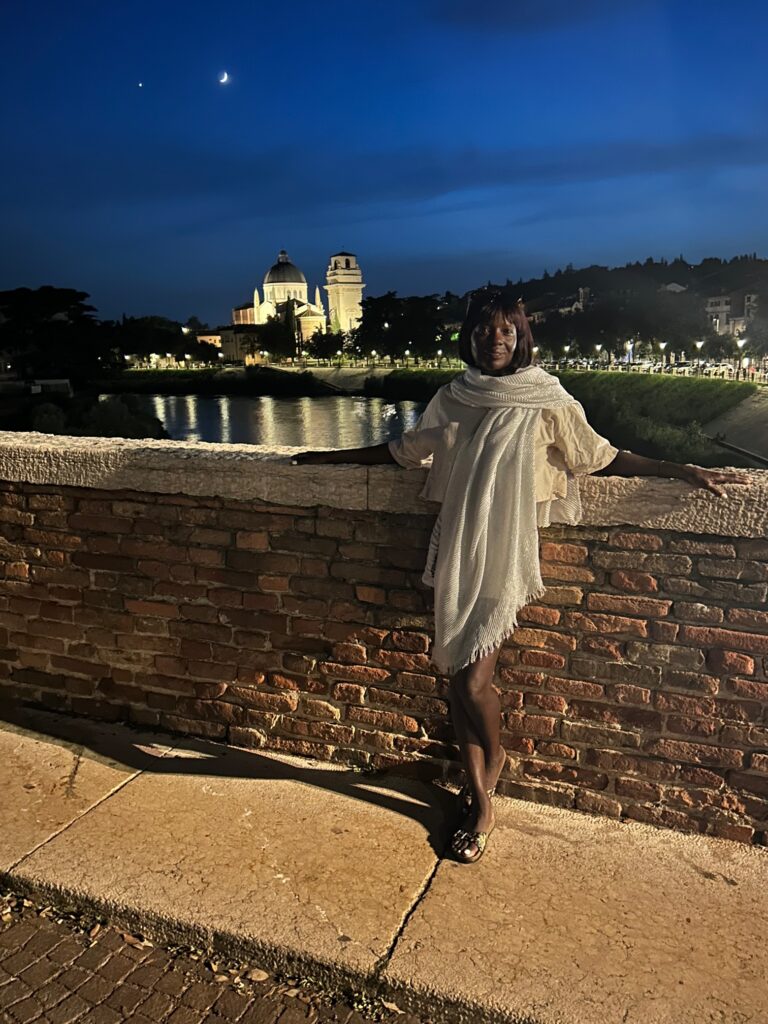 Top 10 things to do and see in Verona 
Buy yourself a Verona card 1 or 2 day

you get free entry into many historic sites and museums, priority entry so you skip the long queues and free local transport.

Take a tour of the

Verona Arena

a Roman amphitheatre in Piazza Bra in Verona, famous for international outdoor opera performances.

Take the lift to the Torre dei Lamberti

: from its height of 84 meters the tower overlooks the historic city of 

Verona.

Have some  tapas, drink or meal in the main square

Piazza bra

, there's plenty of places to eat and drink. 

Visit Juliet's house (Casa di Giulietta) and take a selfie or photos on the famous balcony.

Visit the famous  Scaliger tombs, a series of five Gothic funerary monuments found outside the Santa Maria Antica church.

Take a tour of the beautiful historic

Verona Cathedral.

Stroll through the night lit the limestone arches

Porta Borsari

the entrance to the main City.

Visit the impressive St. Zeno Maggiore Church (Basilica di San Zeno Maggiore), with its highly carved brass door

 Take an evening walk to the Museo Archeologico al Teatro Romano walk to the top for a wonderful sunset view of the City of Verona, finish the evening with a meal or drink in the lovely restaurant at the which overlooks the city.